Activities of the bilateral DAAD project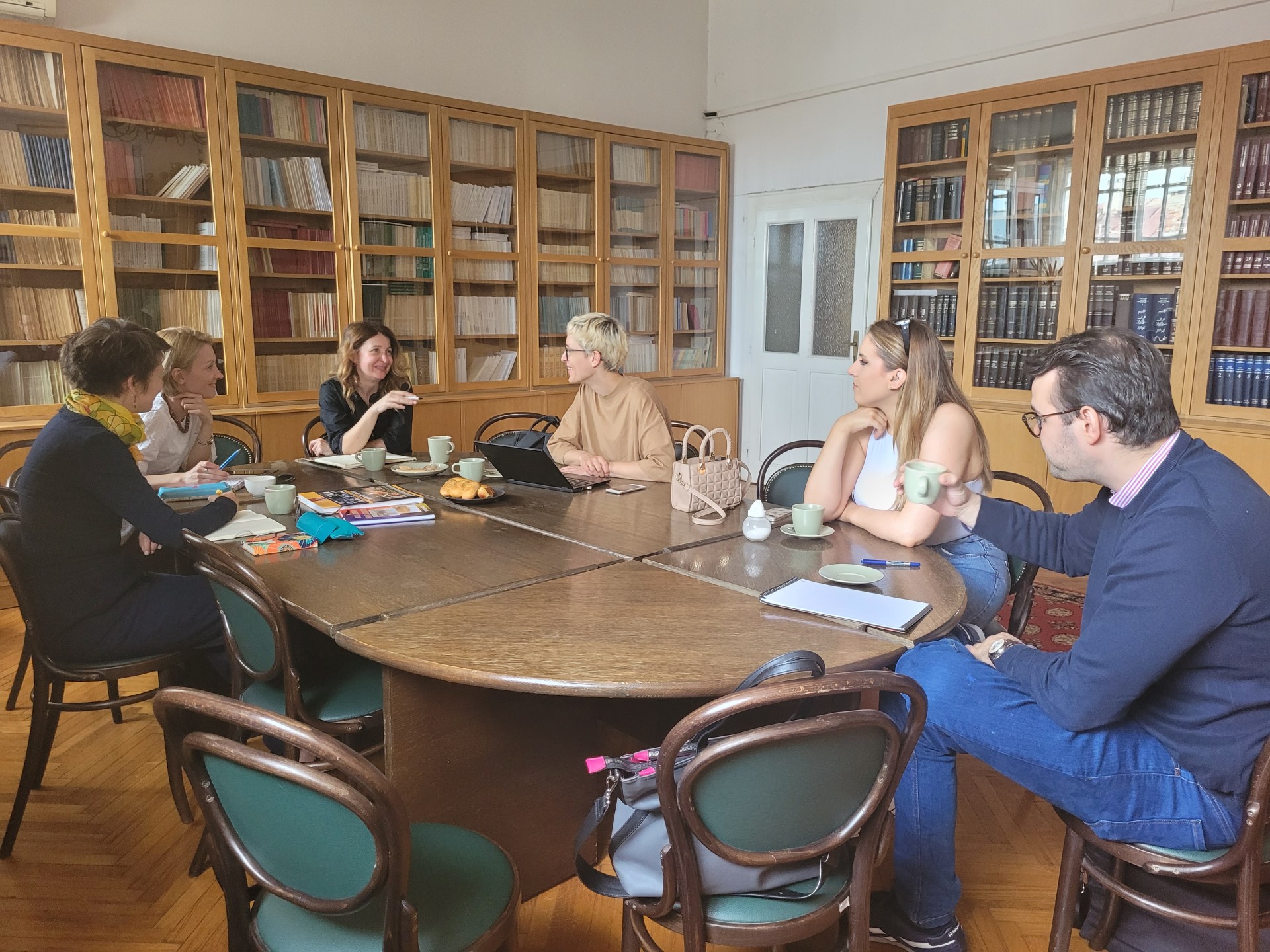 Between June 12th and 14th 2023, the German and Serbian teams of the bilateral project "Semiotic Landscapes of Multilingual Border Regions" carried out joint field research in a few settlements of Vojvodina encompassed by the project, and had a final working meeting at the Institute for Balkan Studies in Belgrade. The partners of the project are the Institute for Balkan Studies of the Serbian Academy of Sciences and Arts and Friedrich Schiller University Jena. The project explores the multilingual character of border regions of Central and South-Eastern Europe, with a focus on the Banat region, looking into the different semiotic resources that shape the borderland, and combining several areas of scholarly interest.
The members of the Serbian team who took part in the research are: Annemarie Sorescu-Marinković (project leader), Svetlana Ćirković, Mirjana Mirić, Anđelija Miladinović and Rastko Lompar. The German team was represented by Valeska Bopp-Filimonov (project leader). On this occasion, the researchers also set up the details of the closing conference of the project, which will be organized in Jena at the beginning of November 2023.
The project is financed by the Ministry of Education, Science and Technological Development of the Republic of Serbia in cooperation with the German Academic Exchange Service (Deutscher Akademischer Austauschdienst – DAAD), within the program of scientific and technological cooperation between the Republic of Serbia and the Federal Republic of Germany, for the period 2022–2023.